By Rob Farrow
Most Alcan/Alwest boats, at this point in their lives, have undergone some level of interior renovation and likely changes to seating/dining areas and associated conversion to sleeping berths. Catherine Ann has been returned to a configuration very close to the original, with the addition of a lower forward sleeping area.

1 – The forward seating area transforms to an almost queen size berth. Similar to the original (I think).
2 – The lower forward area can be either twin 5 ft long single berths or a larger than queen size crosswise berth. The volume to do this, is unique to the Alwest 370 design.
3 – The aft table/settee is essentially as designed by Alwest. We have resisted the idea of converting this area to the "trawler style" aft sleeping cabin since this cuts general living space significantly.
4 – The aft couch on the port side converts to a "bunk bed" with a rather narrow upper berth and a good sized single lower berth.
Forward Settee (Modified Alwest Design)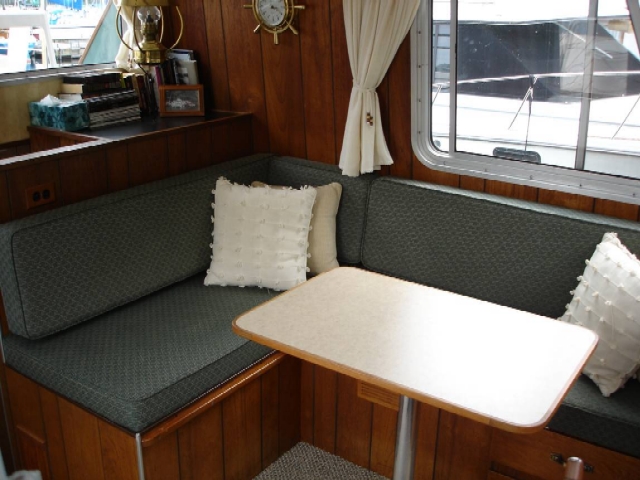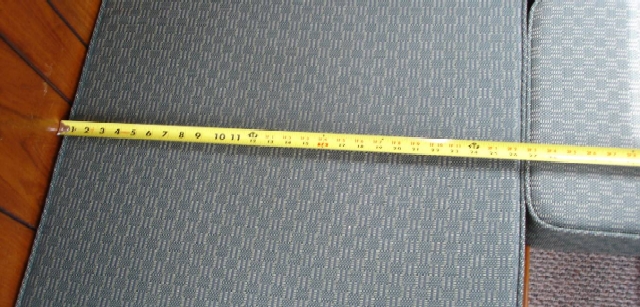 The reinforcing pieces space and tilt the seat backs so that in the seating configuration the lower cushion is reduced from its full 27" width to 18" wide and the back is sloped to a more comfortable angle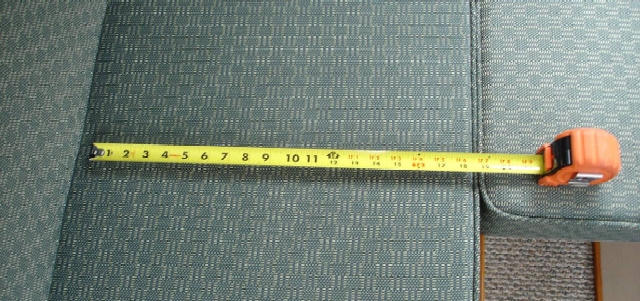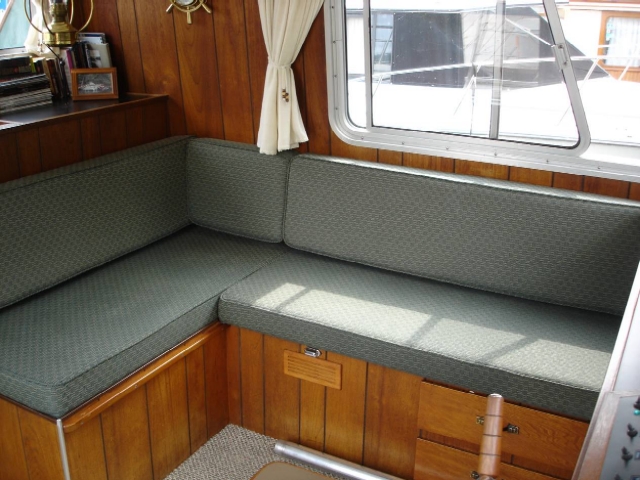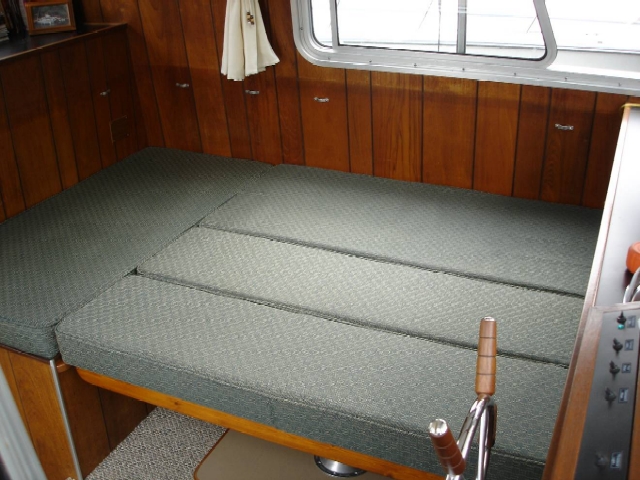 Forward Lower Sleeping Area
This area is currently planned for renovation and will be the subject of a future article. The scaled drawing below gives an idea of the accommodations possible. Headroom is obviously limited, with about 24" from sleeping surface to ceiling above. With adequate lighting, two opening ports and plentiful air circulation by strategically placed low current (surplus computer) fans, this actually works out very well. Providing a comfortable sleeping area that does not have to be taken apart each day and does not take away from the other living spaces. Another key piece of making this space useable is the continuous bilge ventilation fan described in a separate article.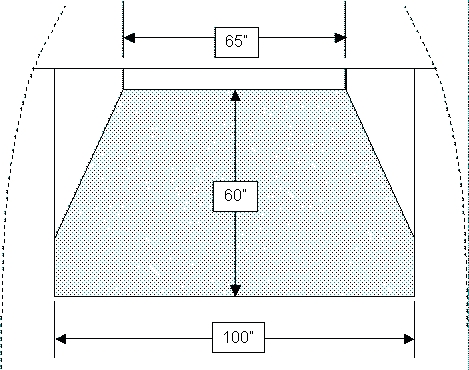 Aft Settee (Original Alwest Design)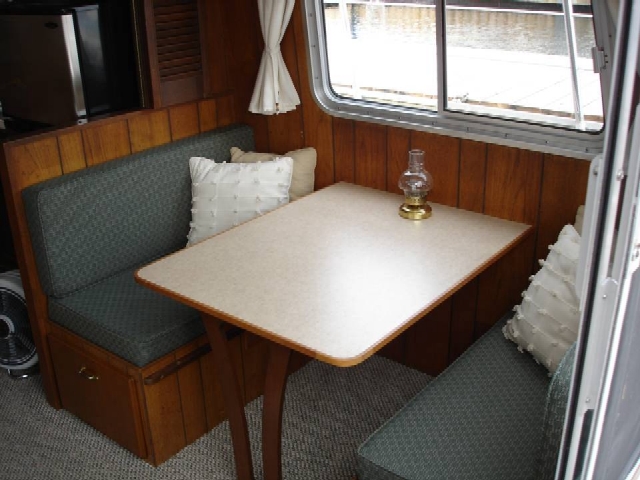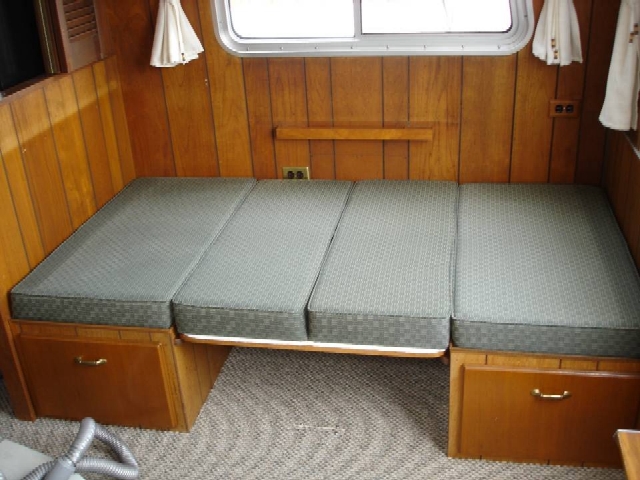 Aft Bunk (Original Alwest Design)